Business Development Executive
CIM Property Consultants
Yangon, Myanmar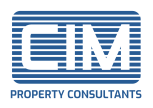 About Us:
Local Experts with Foreign Knowledge.
Since 2010, CIM continues to monitor and provide its expertise to both local and international investors in Myanmar. Through our local knowledge and foreign expertise, we surmounted more than a decade of sizable experience, navigating through the intricacies of a frontier market. We make sure to gather and process first-hand information, crucial to our professionals and towards the success of our clients.
Our creative and strategic real estate solutions through our advisory and transactional services are proven effective with many pioneering developments across the country.
CIM has made many historical firsts, and we look ahead to building bigger milestones towards the future.
Job Summary:
As a Business Development Executive, you will be responsible for managing and generating sales accounts in the consultancy and brokerage sector. Your role involves coordinating with clients on project-related activities, generating leads through effective social media management, and representing investment accounts and brokerage deals. Meeting monthly sales quotas, engaging in client sourcing and cold calling, and assisting in generating sales leads and monitoring key performance indicators (KPIs) are essential aspects of this position. Additionally, you will work closely with the Managing Director to build and maintain client relationships and ensure the implementation of sales procedures for optimal efficiency. This role is pivotal in driving sales growth and fostering strong client connections within the organization. 
For more information, please see the below attachment. 
How to Apply: Please apply to susan.say@cim-pc.com.