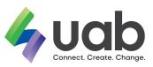 Facility Managers ensure the effective maintenance of a building or facility. We are looking for a candidate for our Mandalay office and branches who can balance technical maintenance of premises and workplace with good people skills. FM is responsible for creating a suitable working environment, ensuring facilities are always clean, properly maintained and infrastructure adequately installed. 
Key Responsibility 
Ensuring that all facilities are operated and maintained in a cost-effective, safe, and first-class condition. 
Ensuring that contract services are compliance to laws and regulations, the requirements can fulfill the uab standard and expectations. Implement EHS program (Facility EHS audit, etc.) 
Planning, directing, and monitoring the performance of operations and maintenance personnel. 
Preparing Monthly report on facility status, service record, etc. 
Handling service request raised by branches managers and prepared proposal when needed. 
Environment, utility, and energy management. 
Planned Preventative Maintenance program. Ensure compliance as per the scope, routine checklist properly documented and kept. 
Building licenses renewal: support branch managers to get fire certification, fire equipment checks, building license, signage license, lift license, any other licenses that are related to the facilities. 
Ensure the Implementation of an IFM helpdesk and job tracking system. 
Involving in branches' renovations – layout plan, security plan, MEP plan and other project management coordination issues. 
Requirements 
Bachelor's degree in Engineering or equivalent professional level experience 
3-5 years of experience in facilities. maintenance or equivalent related functions 
Knowledge of general maintenance methods, operating requirements, and safety precautions related to facilities management. 
Must be a well-organized, detailed and customer (internal and external) oriented self-starter. 
Big-picture thinking and vision, Capacity to manage high stress situations. 
Strong technical and negotiation skills.
Apply with your CV to careers@uab.com.mm. 
Please ensure that you state "Facility Manager" in your email. 
uab bank is an equal opportunity employer.  
For Job Description & Qualifications, please read more at our website: https://www.uab.com.mm/join-uab/facility-manager/.