Key Account Managers in Yangon & Mandalay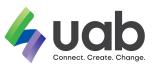 Key Account Managers in Corporate Banking specialise in building and maintaining long term relationships with large corporate companies and institutions. Providing financing solutions, cash management packages, cross selling the Bank's products to large companies are key components of the duties of Corporate Banking Key Account Managers.
We particularly welcome applicants with industrial specialisation in sectors such as Real Estate, Power & Energy, Agricultural, Manufacturing, Transport & Logistics and others. Candidates with a deeper understanding and experience of their particular industrial sectors will be preferred.
Key Responsibility
Responsible for managing a portfolio of large size corporate customers including evaluating their financing applications, processing credit propositions, conducting credit reviews and marketing and cross-selling the Bank's other products and services.
Source prospects and develop new customer relationships.
Prepare credit write-ups which are complete and adhere to Bank standards.
Maintain an effective calling program on customers, prospects, and referral sources.
Continuously identify and exploit cross-selling opportunities/ income generation from sales.
Monitoring account and loan performance of customers.
Study to have sound financial knowledge and thorough information about his/ her focus industries/ businesses.
Provide advice on different financial matters to the corporate customers.
Qualifications
Possess a recognized degree preferably in Banking, Finance, Economics or Business.
Experience of 2 to 5 years' in industrial sectors such as Financial sector, Real Estate, Power & Energy, Agricultural, and Transport & Logistics.
Previous relationship management and business development/ sales skills are required.
Excellent interpersonal and communication skills with ability to build up rapport quickly with corporate customers.
Good presentation and negotiation skills.
Team playing
Willing to travel
Proficiency in both spoken and written English
Proficiency in MS Office, MS Excel and MS PowerPoint
Apply with your CV to careers@uab.com.mm.
Please ensure that you state "Key Account Manager" in your email.
uab bank is an equal opportunity employer.