(Position Filled) Product Executive - Science & Laboratory: 1 Post (Female)
AMTT Co., Ltd.
Mandalay, Myanmar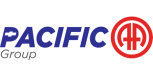 Job Description
Perform to achieve sales target and sales improvement
Communication with critical customers such as medical professionals, Department heads, QC heads, purchasers and other authorized persons for the promotion and presentation of responsible products in the market
Promoting of responsible products in the market, market penetration to sell our products to the right customers in all of the industry
Responsible for increase sales with existing and new customers
Preparation of quotations, tender documents, Sales Contracts and Pre-screening of sales contracts activities in accordance with the rules and regulations of the company.
Meet at least 80% Sales target achievement
Collecting sale orders, prepare sale invoice and follow up for delivery
Verify stock available, monitor stock reserve and stock forecast to ensure product availability
Answer customer enquires
Follow up and remind to collect money in time
Understand and follow the company's quality policy
Ensure to handle the operation of quotations, sales records and official documents
Assist in problem-solving of high priority/escaladed items
Provide all required routine service and business support to existing customers and distributors
Work with sales team on competitive issues to guarantee the best outcome.
Perform any other tasks as assigned by the supervisor and management
Job Requirement
Bachelor degree
More than two years of sales experience.
Excellent at both spoken and written English
Good relationship with customers
Good knowledge of Analytical & Scientific Products
Good communication skills
Good computer skills (MS Office suite)
How to Apply: Please apply to hr.recruitment@pacific-aa.com.