(Position Filled) Service Engineer - Science & Laboratory & Medical: 4 Posts (Male/Female)
AMTT Co., Ltd.
Yangon, Myanmar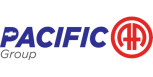 Job Description
Identify KPl's and key services and create a mechanism for reporting to the supervisor on a monthly basis.
Prepare the budgets and project plan for the making sure to hit the KPI and the quantity of sites forecasted in the overall plan and budget.
Complete Service / Installation / Customer Complaints as Scheduled by Group Manager.
Implementing Action Plan (Service, Contract, Repair, Installation, Spare Parts) developed by Senior Service Engineer in real time.
Continuously improve your Technical Knowledge and Engineering Skills according to your business needs
Ensuring that the activities for which you are responsible are completed in accordance with the set standards and quality (Standard & Quality) 
Spare parts required for the equipment installed according to the brands assigned to you. List of related items
Meetings according to business needs; Technology seminars; Participate in trainings and demonstrations
Assist in continuous Technical Survey / Evaluation of responsible equipment
Systematic maintenance of reports and office records according to the brands for which you are responsible 
Ongoing coordination with other departments within the company to complete the tasks / duties of the departments under your responsibility in a timely manner. 
Progress in the implementation of task assignments; Real-time reporting of completion
Prepare documents (Report, Documentation, Data, Record, Correspondence, etc ..,) in accordance with the established system. Systematic update and maintenance;
Performing duties / responsibilities related to your department in accordance with the business requirements
Responsible completion status; Submit relevant reports in a timely manner
Achieve success according to practical action plans
To ensure that the activities for which you are responsible are in accordance with the set standards 
Complete your assigned work within the stipulated time
Make a list of spare parts for the machines you are responsible for, stock condition and correct parts
Maintain the Special Tools / Calibration Tools you use 
Keep your records / reports up to date
Job Requirement
Any Bachelor's Degree preferably in Engineering – Electronics, Electrical and Mechatronics.
More than 3 years of technical experience preferably within the related equipment.
Good written and spoken English
Technical skill, interpersonal skill, time management, teamwork and communication skills
Problem-solving skills
Excellent computer skills in MS Office including Word, Excel and Power Point
Able to travel frequently in and out of city.
How to Apply: Please apply to hr.recruitment@pacific-aa.com.