REPORT: JOINT SURVEY ON THE IMPACT ON BUSINESSES OPERATING IN MYANMAR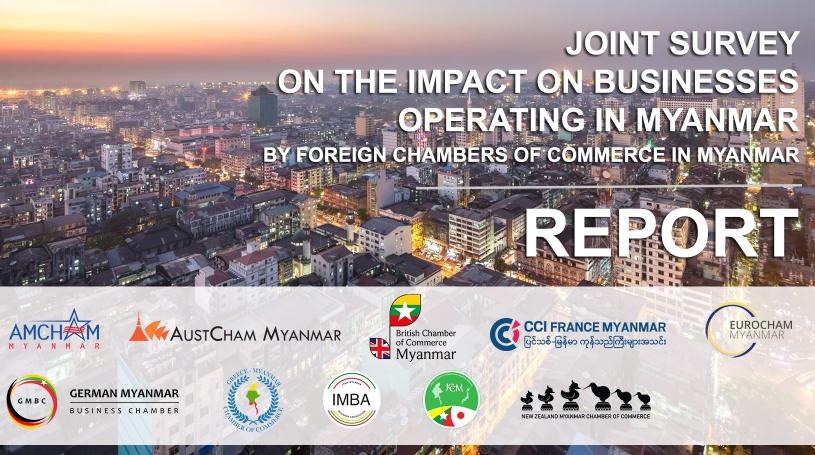 The report on the joint survey on the impact on businesses operating in Myanmar launched by 10 Foreign Chambers of Commerce in Myanmar is now available.
A total of 372 companies across several different sectors with various nationalities participated in this survey.
Click here to view the full report.